New Carpet Cost 2022
How Much Should I Spend on New Carpet?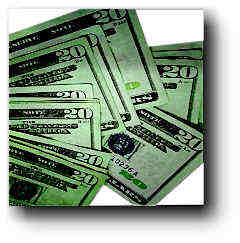 The Carpet prices shown below do not reflect how much it will cost to install your carpet or the cost for padding.
Carpet costs vary depending on what part of the country you live in... how difficult your project is... and what Carpet Style and Carpet Quality you select.
Nylon Carpet Cost vs. Longevity Chart
In a perfect world, the more you spend on new carpet, the higher the grade of carpet you will get and the more durable it will be. But one thing is for sure... If you spend too-little on new carpet, the quality you end up with will be too low and the faster your new carpet will wear out.
The information shown below reflects how much a residential grade Nylon Carpet might cost and how long it might last, based on two KEY factors:
1. The

level of foot-traffic you have in your home.

2. H

ow long you expect your carpet to last. (years)
Typical Nylon Carpet Prices Shown Below
(Does not including padding & installation costs)
Approximate Cost for 100 yards of 100% Nylon Carpet (900 sf) and what you might have to pay for a carpet of sufficient quality based upon these TWO FACTORS:
1. Your Level of Foot-Traffic
2. How many YEARS you want your Carpet to Last
Estimated Cost 

Square Yard / 

Square Foot

 

Low 

Traffic

 

Med 

Traffic

Moderate

Heavy 

Last 5 Years

 

$15 / 

1.66

 

$20 / 

2.22

 

$25 / 

2.78

 

$30 / 

3.33

 

Last 10 Years

 

$20 / 

2.22

 

$25 / 

2.78

 

$30 / 

3.33

 

$35 / 

3.88

 

Last 15 Years

 

$25 / 

2.78

 

$30 / 

3.33

 

$35 / 

3.88

 

$40 / 

4.44

 

Last 20 Years

 

$30 / 

3.33

 

$35 / 

3.88

 

$40 / 

4.44

 

$45 / 

5.00

 
Estimated Cost for

100 yards of Nylon Carpet

Medium

Traffic

Moderate

Traffic

Heavy

Traffic

Expect Carpet to Last 5 Years

$2000

$2500

$3000

Expect Carpet to Last 10 Years

$2500

$3000

$3500

Expect Carpet to Last 15 Years

$3000

$3500

$4000

Expect Carpet to Last 20 Years

$3500

$4000

$4500
Obviously, spending just $15 per yard on new carpet won't buy you top quality carpet. However, if you have low foot traffic, you still can enjoy many years of use from an inexpensive nylon carpet, providing you take proper care of it.
On the other hand, if you buy a high quality nylon carpet and don't take proper care of it, it will certainly wear out much faster. Proper carpet care and maintenance can greatly help extend your carpet's lifespan.
Visit my free Carpet Care Guide to learn how to make sure your carpet lasts as long as possible.
Most homeowners experience some degree of "sticker shock" when they discover how much new carpet is going to cost. You might need to save up more money before you purchase new carpet or perhaps you might consider completing your new carpet project in two or more stages. However, you should never settle for a lesser-grade of carpet that cannot handle your level of foot traffic!
Typical Carpet and Padding Cost Breakdown:
If you don't plan on being in your home forever you might not want to spend a fortune buying the highest quality carpet right now. Most folks plan on having their carpet last for about 7 to 12 years. After that, they plan on moving or changing the carpet for something different. If you have active children or teens or have pets that have frequent accidents then this must be taken into consideration.
Kids and Pets Can Ruin Any Carpet
When our four children were young, they spilled lots of things on the family room carpet and it was very difficult to manage.
To combat this common parenting problem, I replaced the family room carpet every other year. I purchased an inexpensive apartment-grade carpet to keep the costs down and installed a good-quality 8-pound Rebond padding so I didn't have to replace the pad every time I replaced the carpet.
This saved us a ton of money over the years and we didn't have to worry about the kids or pets ruining an expensive carpet.
In our master bedroom we installed a better grade of carpet because we didn't allow the kids or pets to be in our bedroom unsupervised or while carrying food or drinks (No Sippy cups!)
Best Carpet Fibers For Kids Bedrooms?
Kids bedrooms tend do best with a low-cost polyester (or P.E.T. Polyester) carpet with a pile-height of less than half an inch.
Polyester is naturally stain resistant and cleans rather easily for most common food stains. Unfortunately it is prone to matting and crushing of the pile so the lower the pile-height the better.
Best Carpet Padding For Kids Bedrooms?
A thin padding works best for kids rooms, like a 1/4" or 3/8" thickness, 6-pound density Rebond type pad. This keeps the cost down and it will help the carpet survive under demanding situations. There is no need to spend a lot of money on padding for kids bedrooms.
Best Carpet Styles and Colors For Kids Bedrooms?
A earth-toned, multi-colored plush or textured-plush style is most commonly used in kids bedrooms. It vacuums easily and easily hides dirt and stains. Avoid light colors and single colored carpets. A darker color or a multi-colored carpet will yield the best results and help hide spots and stains.
The key to having your carpet last as long as possible is to choose the right grade for your specific application and level of foot traffic.
Then to care and maintain it according to the Carpet Manufacturer's Warranty guidelines.
Medium-Quality Residential Carpet
Typical Carpet Cost: Range from $25 to $40+ per yard
Padding
Learn more: Carpet Styles and Selection
High-Quality Residential Carpet
Typical Carpet Cost: Range from $35 to $55+ per yard
Padding
More Key Information for Homeowners:
Learn more: