How To Choose New Flooring Like A Pro!
Carpet | Vinyl Tile & Plank | Hardwood | Local Stores
---
(Free Information by Consumer Advocate - No Flooring Sales)
Luxury Vinyl Plank Flooring Explained
Why is Waterproof Vinyl Flooring so Popular?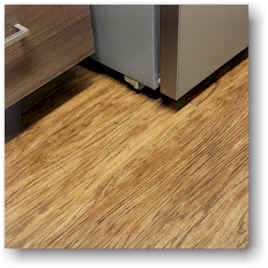 Homeowners have always had to make a choice between cheap soft sheet-vinyl flooring and expensive solid vinyl sheet flooring. In years past, simulated wood grain flooring products looked cheap and were not very durable.
Today there is a product available that mimics more expensive materials like wood or stone. It's made of PVC vinyl and is either waterproof or water-resistant. These are beautiful, easy to install, super durable and reasonably priced.
They use the initials LVT or LVP to distinguish between two types, either square vinyl tiles or random vinyl planks. LVT (luxury vinyl tile) is for square tile products that mimic natural stone and ceramic, while the initials LVP (luxury vinyl plank) refers to products that mimic a natural wood grain with varied widths and lengths.
Vinyl flooring products have many good qualities and only few negatives. Is luxury vinyl tile or luxury vinyl plank flooring right for you? Here is some key information you need to help make wise and informed choices.
Luxury Vinyl Plank Flooring
Waterproof vinyl planks are an excellent choice because they are easy to clean and maintain.
Waterproof vinyl flooring is durable, easy to clean, and low maintenance. It's also available in a wide variety of colors and styles. You can choose between solid color options, such as black, white, gray, brown, and tan; or patterned options, such as chevron, herringbone, brick, and wood grain.
Waterproof vinyl planks are an affordable way to add a new look to your home without breaking the bank.
If you're looking for an easy way to add some style to your home without spending a lot of money, then waterproof vinyl plank floors might be just what you're looking for. These floors are made with a special material that makes them water resistant, so you won't have to worry about getting wet when you walk through your house. They also come in a variety of colors and styles, making them perfect for any room in your home.
Why should I choose waterproof vinyl planks?
They Last Longer Than Traditional Flooring. If you're looking for a durable floor option that will last longer than traditional options, waterproof vinyl plank floors are a good choice. These floors are made with a special type of plastic called PVC (polyvinyl chloride). This material is resistant to water, heat, and chemicals. It also has a high resistance to scratches, stains, and wear.
Vinyl Flooring Construction
Top Wear Layer
The top layer is a clear waterproof coating that helps protect the surface against abrasion, scratches, dents, stains and fading. Some wear layers are thicker and more durable than others, ranging from 10 to 20 mils.
A Decorative Image
Solid Vinyl Core
Backing
Top LVP Benefits
Very Affordable

Beautiful, Realistic

Easy to Install

Many Colors and Designs

Durable and Long Lasting

Easy to Maintain and Repair

Scratch Resistant

Moisture Resistant or Waterproof
Luxury Vinyl Plank Flooring Negatives
Inconsistent quality between brands

Hard to remove when glued down

Fading in direct sunlight
LVP Cost vs. Longevity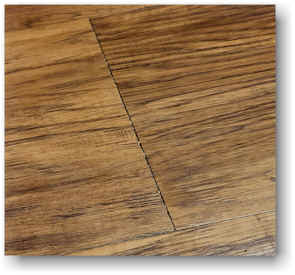 $2.00 to $3.50 Per Sq. Ft:
LVP in this price range is usually glue-down flooring. Good-quality LVP is considered water resistant. Longevity of 7-12 years is common with a wear layer of 10 to 16 mils.
$3.50 to $6.00 Per Sq. Ft:
In this cost range, you'll find thicker material and better wear layers. Longevity of 12-20 years is common with a wear layer of 16 to 20 mils.
Vinyl Flooring Installation
There are several ways to install LVP flooring. The 3 most common methods are: glue-down, click-together and floating.
Glue-Down holds the flooring in place securely.

Click-Together eliminates the need to glue the planks to the floor.

A Floating Floor is secured only by gravity and base boards.
The installation method you choose depends on several key factors and you should discuss this matter in depth with a reputable LVP flooring dealer.
Luxury Vinyl Plank Flooring: Length and Width
The width of LVP flooring varies with each manufacturer and basically range between 6″ and 12″. Typical plank lengths range from 36 to 48 inches.
Since LVP is a relatively thin product with varying lengths and widths, floor preparation is paramount. Floor preparation can be very costly especially if your old flooring has to be removed. If you have a wood subfloor any imperfections will need to be filled and sanded before the new LVP can be installed.
Concrete slabs must smooth and be free of old glue residue. Every crack must be filled and leveled as any imperfection will telegraph up to the new LVP floor. All concrete or wood sub-flooring must be clean and dry before installing new LVP.
Have you done a moisture test? If your basement or concrete slab has moisture problems of any type, you should consult with a professional before you install any new flooring. Mold and mildew is a serious issue and can be a heath hazard. Concrete Sealing Companies located near you can be found by doing a simple Google search.
LVP Flooring Maintenance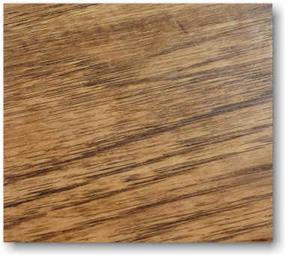 Vinyl flooring is easy to take care of. This is another reason why LVP and LVT flooring is so popular.
Use a damp mop or cloth to wipe up spills. Sweep or vacuum regularly (no beater bar) to remove dirt and debris.
Use mild soap or a mild cleaning solution because harsh chemicals can damage LVP flooring. You can use a vinegar and water solution to clean LVP flooring, simply mix one part water with one part white vinegar and be sure to rinse thoroughly.
Recommended LVP Flooring Retailers
Not all vinyl flooring products are created equal. There are many levels of quality to choose from. Some are water-proof, some are water-resistant. Prices for LVP vary greatly and you need to determine what grade is right for your application.
Rather than giving you a basic product synopsis on this website, it would be better if you visit a reputable LVP flooring dealer near you and consider all the options in person. That way you can get all the answers you need that apply to your unique situation. No website can provide you with all the product information you require.
Quality LVP Vinyl Flooring Manufacturers
There are many colors, styles and wood grain options available from the best LVP manufacturers including;
Armstrong

Forbo

Konecto

Shaw

Mannington
Regardless of the brand you select, you deserve good service, a quality product and qualified installation at a reasonable price. The only way to get all that is to buy from a locally-owned and reputable flooring store. If you ever have a problem, it's comforting to know your local flooring dealer will do whatever it takes to make sure all your concerns are addressed. Is there a Recommended LVP Flooring Dealer near me?
Your Lifestyle Matters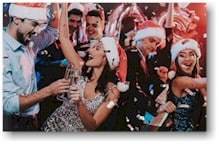 Something to consider when choosing new flooring is your lifestyle. Lifestyle refers to the behavior or habits of people you have in your home. An active lifestyle requires a more durable flooring material. If you entertain often, throw wild parties or have active teenagers and pets then you need to consider that when making your final flooring choices.
Your lifestyle will help you determine whether or not hardwood, carpet, tile, vinyl, or laminate is right for you. For example if you have children and pets then hardwood might be a better choice because it doesn't show dirt and stains as easily as carpet does.
Learn more: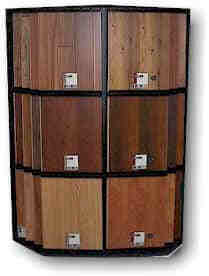 Hardwood Flooring