Free Carpet Information and Buying Guide
Carpet Guide Pad Installation Best Stores
---
Alan Fletcher - Carpet Expert / Consumer Advocate - Retired after 30 years, do not sell or install carpet.
Alan Fletcher aka The Carpet Professor
Best Carpet
Near Me?

Welcome to My Free Carpet Information Website!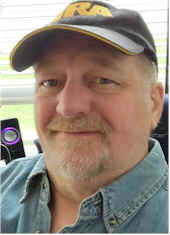 I retired from the carpet business in 2006, but I still keep my finger on the pulse of the carpet business and have a lot of industry contacts and resources that help keep me well informed and up-to-date about all flooring products and the latest flooring trends.
I have personally installed virtually every type of carpet and flooring product and owned and operated a successful sales and installation businesses for over 30+ years. I am now retired and no longer sell or install any carpet or flooring products.
However, I do enjoy sharing my carpet knowledge and experience to help educate homeowners learn how to choose new carpet and flooring wisely; how to avoid Common Retailer Scams and rip-offs, and avoid costly carpet-buying mistakes.
For me, it all began when I was just 14 years old when I wanted to make a few bucks. My father offered to pay me to do some work at his carpet showroom on weekends. He had me sort through piles of carpet and padding samples, removing discontinued samples, cleaning, vacuuming, organizing and doing whatever it took to make his showroom neat and tidy. Little did I know then, but this was the beginning of a 30+ year carpet career.
I've spent most of my life in the Carpet and Floor Covering business, as did my father, a mill rep for Berven Carpets of California. My Uncle George owned a carpet store in Eugene, Oregon for 40 years. My Aunt Geraldine was a carpet mill rep in Honolulu, Hawaii, and my Brother also spent several years in the commercial carpet business in Portland, Oregon. I also have two sons who are also successful in the flooring business as installers.
My father, Don Fletcher was an old-school carpet mill rep. Born in 1924, he worked over 35 years with Berven Carpets, a carpet manufacturer located in Fresno, California.
I learned so much about carpet construction and manufacturing aspects of the Carpet business from him. My Father was passionate about the carpet business and was an incredible source of carpet knowledge and insight.
Today, along with technical and creative support from my wife, we have created several informative websites that provide free carpet information and share our flooring knowledge, advice and insight for homeowners nationwide.
I believe a major issue most homeowners need to consider is "Where to Buy New Carpet." If you buy from an unscrupulous dealer you stand to spend too much and end up with a carpet that doesn't perform as well as you hope. Here is an article worth reading about Who should I Buy New Carpet From.
Can I Help You Save Money and Choose New Carpet Wisely?
Back in the early 1990's, I became alarmed at the number of dishonest Carpet and Flooring Dealers I encountered. I found that many store owners and their commissioned salespeople were willing to lie, deceive and cheat unsuspecting homeowners just to "close" the sale. Many use sneaky sales tactics to increase their profits by lying to their customers. I also found that many carpet manufacturers were making false claims about the proper application and durability of their products.
I also seriously doubted that their New Carpet Warranties provided much, if any protection or recourse for dissatisfied consumers. Their warranties were strategically worded (in difficult to understand legal terms) in such a way that it made it nearly impossible for most consumers to submit a valid warranty claim.
Sadly, I am convinced that this is still a major problem for homeowners today. I put little to no value in any new carpet warranty because I have witnessed way too many new carpet warranty claims denied, due to a small technicality.
In 1998, I decided I wanted to do something to make a difference by educating homeowners about how to choose new carpet wisely, how to save time and money and how to avoid being ripped off or scammed by unscrupulous carpet retailers.
It's still possible to choose a carpet that will serve your needs and goals, but you need to make sure you buy the right grade of carpet, and that means you need to take the time to learn about Carpet Specifications.
Contact Alan Email
Alan Fletcher's articles, interviews and unbiased carpet buying advice have been published worldwide and featured in these great publications:
HGTV Magazine

The National Association of Residential Property Managers

The Boston Globe

Residential Resource Magazine. (NARPM)

The Rental Property Reporter

The Chicago Tribune

The Professional Property Managers Association (PPMA)

The Apartment Manager

IREM.org The Institute of Real Estate Management

Inspired House Magazine

The Palm Springs Sun Times

The ISSA Today

Apartment Owner Magazine

Wikipedia.com

and many more...