How To Choose New Flooring Like A Pro!
Carpet | Vinyl Tile & Plank | Hardwood | Local Stores
---
(Free Information by Consumer Advocate - No Flooring Sales)
Hidden Pet Urine Damage?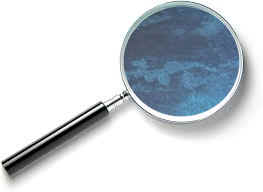 Unsuspecting homebuyers who purchase a previously-owned home might end up with less than they bargained for with the existing carpet and flooring.
The number one problem is the odor and damage caused by pet urine, which is at times can be difficult to detect.
It could be days or weeks before the problem is discovered and often long after the new owners have moved in. When shopping for a home it is very important to thoroughly inspect the carpet for pet urine damage before making an offer to buy.
Pet Odors May Not Be Obvious
When touring a home for sale, a homebuyer may not immediately notice the odor from pet urine if the carpet has been cleaned recently and might therefore assume that the carpet is in good condition. Similarly, if a homebuyer tours a home while it is unheated or when doors or windows are wide open, odors from pet urine will be less noticeable. Pet urine odor will be easiest to detect in the winter months while the heat is on, and also when air circulation is limited during hot summer days.
Carpet Cleaning Won't Solve the Problem
Pet urine is very difficult to completely remove from carpet because it often soaks through the surface fibers into the carpet backing and may even become embedded into the padding and flooring below. Having the carpets professionally cleaned may help temporarily but the underlying damage caused from pet urine will not be solved and the urine odor will quickly return.
How To Protect Yourself
It's not enough just to ask the seller if there is or has ever been a pet urine problem because people who have pets can become so accustomed the odor from pet urine that they may be unaware of the severity of the problem. In order for a homebuyer to know for sure if there is a pet urine problem they will need to conduct their own investigation.
The best way to determine the presence of pet urine damage would be to pull up the carpet and padding in a corner of the room and look for obvious signs of urine stains. A less popular method is to just get right down on the floor and use your nose to smell the carpet in suspected areas. Pet urine (and many other biological compounds) glow under a black light (also called a UV Light) and that may also be a great method that could be used to locate hidden stains. The room must be darkened for this to be effective.
Use a Black light
Cats like to pee in a quiet corner or in closets, while dogs will usually urinate in the middle areas of a room without any rhyme or reason. A thorough room by room search may be necessary to discover the scope and severity of the problem. A black light helps see hidden areas of pet urine and other biological substances, but the room needs to be dark in order for you to see it.