How To Choose New Flooring Like A Pro!
Carpet | Vinyl Tile & Plank | Hardwood | Local Stores
---
(Free Information by Consumer Advocate - No Flooring Sales)
Carpet Store Referral
Or Send me an email with your zip code and a little information about your carpet project. I'll do my best to search for an honest and Reputable Carpet Dealer near you!
(The more detailed your email, the more I may be able to help you locate the best dealer for your needs and goals.)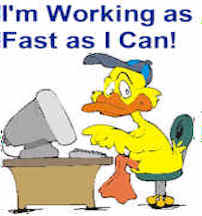 Please Note: Some days I get as many as 50 carpet dealer requests and I just cannot answer them all. For each request it takes me about an hour to do my research and then write a return email with my suggested carpet retailer. So if I don't return your email within three days, please re-send your request. Unfortunately I am unable to respond to every carpet dealer request I receive.
Please forgive me if I fail to respond to your request. In many rural areas there are not a lot of flooring retailers to choose from. If you live in a small town, you may need to travel to the nearest city to find a dealer that will give you great service and a fair and square price.
Take My Advice: Don't be in a hurry to buy new carpet. You need to get several free estimates and measures of your home and then take your time making your final carpet selection. Never blindly trust any carpet salesperson to make your final carpet choices for you. Never be pressured to buy right now! Ultimately you are solely responsible for the choices you make. You can never go back and blame the carpet salesperson for giving you bad advice!
Take my free Carpet Foot Traffic Test to see what grade of carpet you need for your home. Please fully read your new carpet warranty before you agree to buy any new carpet. Make sure you fully understand what is expected of you with regard to proper carpet care and maintenance of your new carpet.